Home
Paintings
Exhibitions
About
Commissions
Contact
Links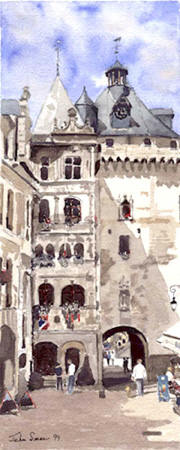 Copyright © John Smee 1999-2005
This part of the WEB site is earmarked for future use.
Although John has occasionally exhibited in local exhibitions he has not until now had sufficient paintings to warrant promotion in this way. The intention is to use this WEB site initially as a showcase whilst undergoing a more intensive period of painting.
The WEB site has been designed to be dynamic, allowing new paintings to be introduced very easily. Consequently as a visitor to the site you can expect the content to change frequently.
Current Exhibitions