Home
Paintings
Exhibitions
About
Commissions
Contact
Links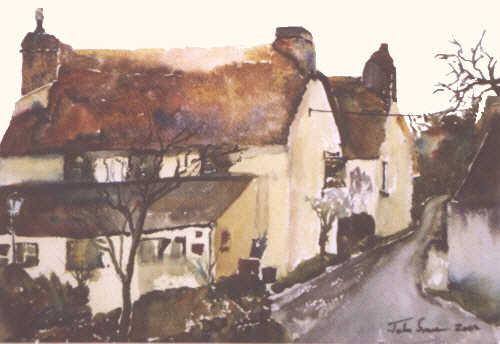 Copyright © John Smee 1999-2005
Example 1 of "Before and After"
Example 2 of "Before and After"
Have your own original watercolour painted of your
house, cottage, manor, mansion, castle, hotel, restaurant or pub. Send us a photograph by post, or Email a digital image, specifying the size of painting (canvas size not frame size) and John will give you a price. The table below will give you some idea of the finished frame size.
You can have your commissioned painting featured on this WEB site for 3 months at no charge. (This section is under construction)
Picture Size
(imperial)
Picture Size
(metric)
Frame Size
(imperial)
Frame Size
(metric)
10" x 7"
25cm x 18cm
16" x 13"
40cm x 33cm
11" x 8"
28cm x 20cm
18" x 15"
46cm x 38cm
13" x 10"
33cm x 25cm
21" x 18"
53cm x 46cm
15" x 11"
38cm x 28cm
23" x 19"
56cm x 48cm
16" x 12"
40cm x 30cm
25" x 21"
63cm x 53cm
21" x 15"
53cm x 38cm
31" x 25"
78cm x 63cm